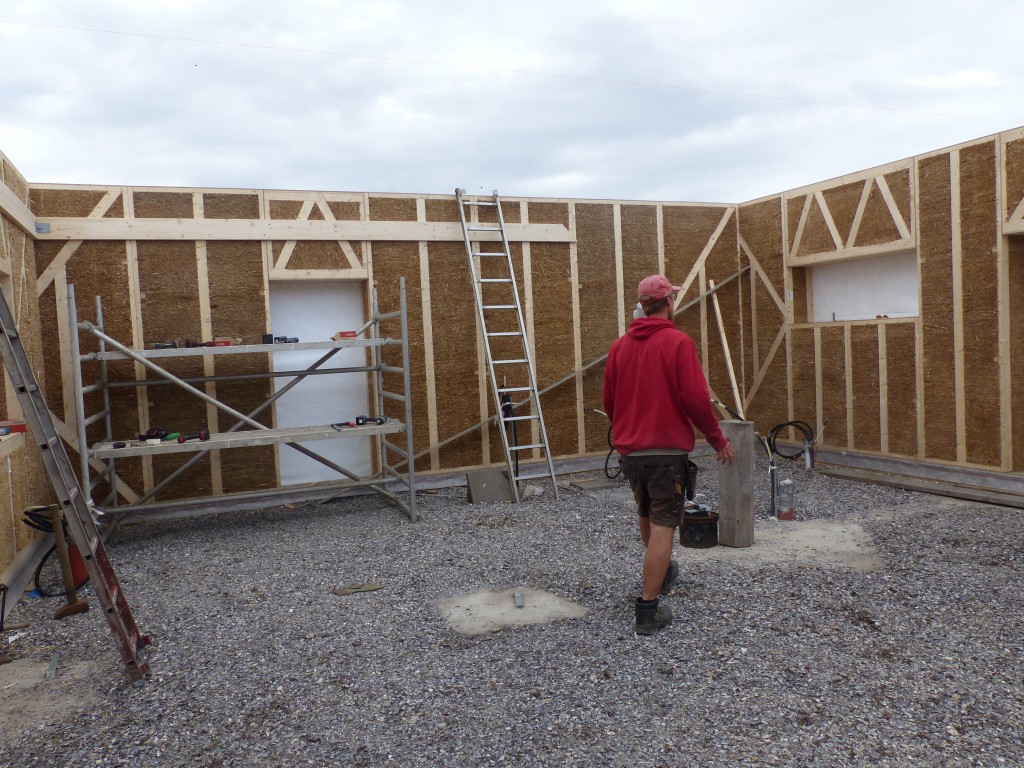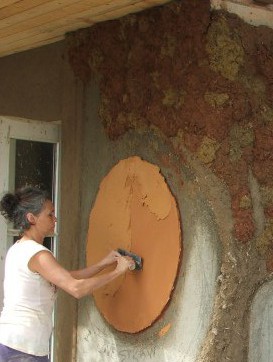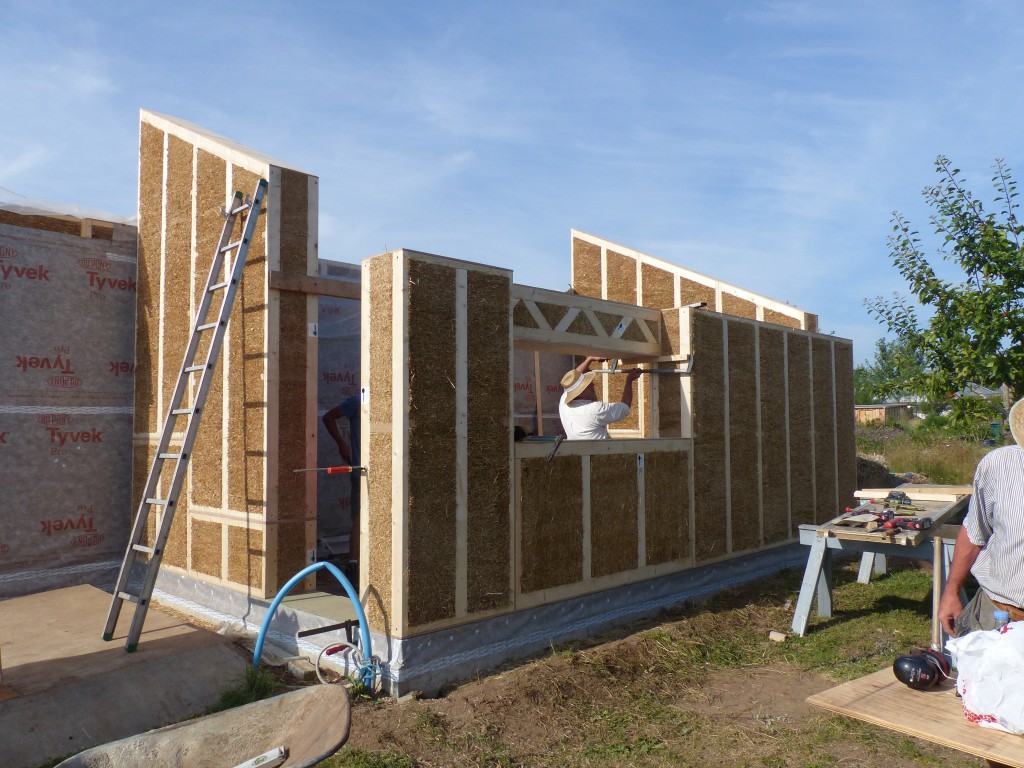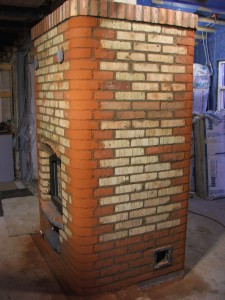 We have been building with natural materials since 1996. Some of our favourites are clay, straw, seagrass (Zostera marina),  mussel shells and lime.
We have a lot of experience with using clay for mortar and finishes.
Our focus right now, is to introduce EcoCocon prefabricated wall elements to Denmark. We predict that this product will be swiftly adopted by Danish building companies and owner-builders.
EcoCocon panels are a healthy, sustainable, efficient and aesthetic alternative to conventional wall systems. This link will take you to the
EcoCocon website. If you are considering building with EcoCocon panels in Denmark, please contact us.