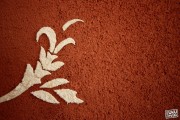 We sell clay and lime products from Saviukumaja.
Saviukumaja is based in Estonia, where they produce clay plasters, clay paints, lime plasters and other products from natural materials.
Check their website to see their range of colours and products.
Saviukumaja products can be ordered through Small Planet. They can be collected from our address in Feldballe, Djursland, or
delivered to your door. Please contact us for more information.
About Saviukumaja
Savikumaja´s clay products are 100% natural and produced using
solar energy. The clay plasters have been tested based on the
German standard for earth plasters DIN 18947.
The various hues of their fine finish plasters are achieved by using
different coloured clays, no other pigments are used.
These mild and warm tones give historical - as well as modern -
interiors a cosy atmosphere.
Savikumaja´s clay paints are produced with different coloured clays
to achieve a wide selection of tones.
Savikumaja´s clay paints are odourless and do not contain any
volatile organic compounds or synthetic preservatives.
Clay paints do not interfere with the capacity of the base surface to bind water vapour.
Clay paint is easy to apply and it is suitable for covering interior
walls and ceilings. Surfaces that are covered with clay paint are matte and pastel-like and do not reflect light.
Creamy clay paints have good coverage and add character to
smooth surfaces, leaving a slight texture on the surface.